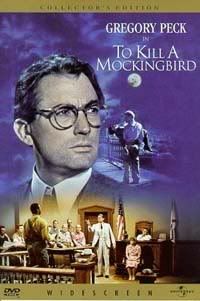 I am on a never ending quest to repair the damage that my youth caused. Namely I am trying to play catch up and see all of the movies that I should have seen. After a suggestion (and some slight urging) I decided a good place to start would be "To Kill a Mockingbird".
The Basics
Taking place in the 1930s In the small town of Maycomb Alabama a black man is accused of raping and beating a white woman. There is only one lawyer in town willing to take on the case, that man is Atticus Finch.
Atticus is a widowed father of two, his children Scout and her brother Jem spend their summers with their new friend Dill. They explore the town, play games, and discuss "Boo" Radley the local "madman" (at least according to town legend and Dill's Aunt). That is until the trial starts and the kids start to learn just how harsh and unfair the world around them can be.
What worked for me
One of the first things that came to my mind as soon as I was done watching the movie was that I couldn't actually classify it to just one genre. There are elements of a coming of age story, Scout, Jem, and Dill living, playing, and growing up in a small town. Then there are the some very suspenseful elements, the kids investigating "The Radley Place". There is even a bit of family drama with Atticus doing what he can to raise his kids up correctly. Top that all off with a nice little chunk of courtroom drama and you stay may not have cracked more than just the surface of all that is going on!
My lord, has there ever, or can there ever be a man in the history of movies who is better than Atticus Finch?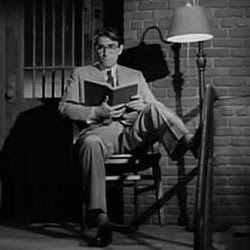 What a great character, a hero in the truest sense of the word. Win or lose what matters is he never compromised himself or his beliefs. Gregory Peck was really a highlight of the movie for me...Did I mention how great I think Atticus is?
The movie definitely takes its time getting where it is going. Even so there really isn't any dead moments, everything in the 2+ hours seems very deliberate. Even the few small tangents that are taken are well placed and help you really get to know and care about the characters and the situations that they are in.
Final Thoughts
The two paragraph "basics" story summary that I put up there honestly doesn't do the movie anything near justice. I intentionally chose to keep it short, had I let myself go I could have easily gone on and on and on (in fact in a first draft I did). That really wouldn't have served any good purpose, what I am hoping my briefness will achieve is to convince at least one person as I was convinced to rent "To Kill a Mockingbird" and be blown away (again just as I was) by it.
For what it is worth I have added this to my shortlist of movies to buy. I made the decision a few days after watching it when I realized how much I was thinking about it, multiple viewings I am sure will bring out new realizations and a new appreciation for the film. As I said there is a lot to absorb.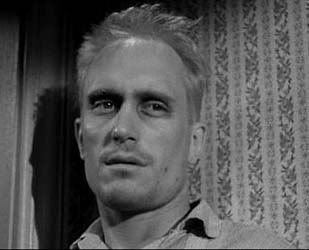 As I said this movie made me think a lot, especially about racism and injustice and what a truly messed up place this world has been (and can be) at times. The fate of Tom Robinson after the trial is heartbreaking, and Bob Ewell's attack on Jem and Scout is very disturbing. Of course the attack leads to the revelation of "Boo" Radley (a silent but still expressive and young Rober Duvall).
I like to add pictures and screen shots to my writings quite often, just to break things up a bit. This time I really want to bring attention to one of my favorite moments in TKaMB, the scene in the court room after the jury's decision came in. Even when the rest of the courtroom has cleared out the uppers section (the black section) waits for Atticus to leave, standing as he does so showing their respect for the man who fought for one of their own when nobody else would.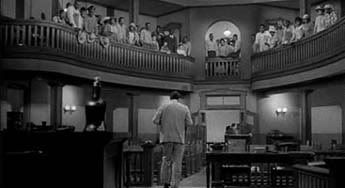 In summary (isn't it a little bit late for me to be summing things up?) I give "To Kill a Mockingbird" a surprising and mighty pollex up!
....now stop reading my tripe and go rent it for yourself!