We've all heard the saying "You don't know what you've got till it's gone" or the alternative "you don't appreciate something until you don't have it". Most of the time when you hear things like that you brush it off as just a cliché. That is until you realize it has happened to you.
I live in Michigan now, to put it bluntly this place sucks. I miss home, I miss Portland. I remember quite clearly that I used to think Oregon was boring and lame but as I look back I realize now that it was just the naivety of youth at work.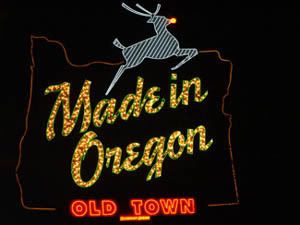 I took a lot of things for granted. Man how I wish I could just step out of the house and catch a bus tomorrow and have it drop me off smack dab in front of the Division Street theater (you know the one that is built in the same spot where my beloved Rose Moyer theater used to stand. Or how about taking the bus a bit further and hoofing it to the in my opinion superior Century 16 theater where you can get an awesome (but not cheap) milkshake with your movie. Or you could always go the other direction into Gresham and seek out the Mt. Hood theater for some second run goodness.
Movies not your thing? Well it is officially summertime now, that means that there is probably going to be some fun to be had at Pioneer Courthouse Square.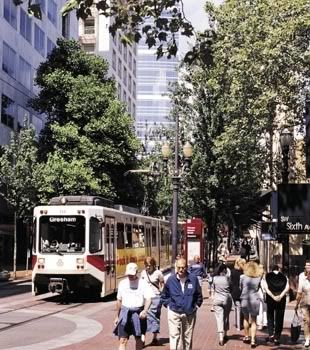 Hell what about grabbing the nieces and nephews and planning a trip up to the Enchanted Forest, put the little suckers in the front seat on the Ice Mountain Bobsled and let them learn the hard way just how cold that water is (we had to learn that way right?). Don't forget the beach, you could head up to Cove Palisades, don't forget to check out Rooster Rock. Maybe even head out to Lincoln city head and fly a kite out on the sand (don't step on any washed up jellyfish).
Want something to do just for the day? Ok then find your way over to the Willamette and take a spin on the Sternwheeler. Or you could do my favorite head up to Grand Ronde and spend some time in the Spirit Mountain casino.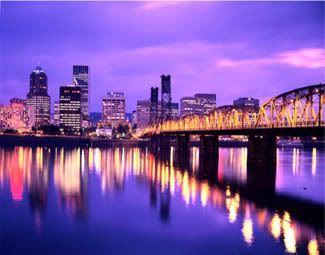 You could always skip going out and stay at home, maybe sit out on the porch during a shower and breath in the fresh air that is fragrant with clean smell of new rain. Or Maybe take a drive at night and realize how beautiful the city can be.
My god how the fuck did I ever find that place boring?
...All of that and I didn't even break into all of the awesome stuff you can do if you go up into Washington...Fort Vancouver on the 4th of July for instance (are they having it this year I wonder?)
Here is some youtube
A day in Portland
A ride on MAX
A day at the Enchanted Forest
The Rose City at night