Yep thats right it is after midnight so it is time to queue the sappy post. So I hope that everyone is having a happy holiday season. Remember take it easy this week because new years is coming up!
Since it is officially the 25th now (at least in the coast I'm on) I have to say if you celebrate it have a Merry Christmas, I hope you are on the nice list this year.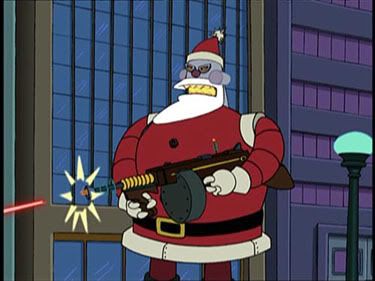 Robot Santa is always watching
As a token of good will I invite you to enjoy a telling of "Twas the Night Before Christmas" Bundy style.