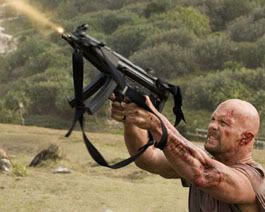 Well sort of. This year we decided not to do a huge dinner with turkey or ham or anything. It just didn't make sense since there are only three of us on this side of the country. Which was ok with me since really I'm not all that thankful for the big things until I find a way to break from crushing relentless grasp of Michigan. By the way did I mention that
Detroit was named the nation's most dangerous city
? Can't say as I'm surprised, every visit I've had to the motor city has left wondering why we haven't just fenced it off and cut our losses.
So anyway, I didn't plan to come here to complain all that much. Just write. In reality I'm trying to put the unfortunate
turducken
incident behind me and look towards the future!
So like I said, the plan was not to have a big dinner. Just a few small things and a couple of special items (yams, fruit salad, and olives most notably). Not grand plans but plans nonetheless. Well just as we were about to get cooking things took a turn. The power blinked out. Then it came back...for approximately .33 second and then it stayed out. Then next hour and a half was pretty much the mad dash to find candles, flashlights, batteries etc...
Next we went to see if any restaurants or stores in our town were open. We didn't have much that would amount to much food wise that didn't' require power to become edible. Unfortunately when you live in the middle of nowhere you don't always have the option of stores so dinner was completely scrapped. Well almost completely. I decided that I was probably going to die if I didn't eat (ok maybe not die but I would get very cranky) so I went ahead and made the fruit salad. Have you ever made a fruit salad in pitch dark by candle light? I don't recommend it at all! But in the end I suppose the important thing is that the fruits mixed masterfully with the cool whip and a delicious snack was born.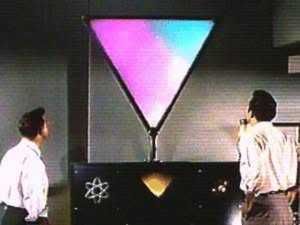 But the day wasn't a complete bummer. I mean any day that starts out with
The Trouble With Harry
, middles with (most of)
The Birds
(at least until the power goes out), and then ends with
Pretty Poison
can't be considered all bad can it? Especially when you consider that between "Harry" and "The Birds" I also caught bits and pieces of "Vertigo" At some point I even managed to catch a bit of "Rear Window"....Not bad at all.
Normally I don't watch a lot of movies on AMC. Not because they don't play movies I like but but because I just can't stand edited and cut up movies at all. Not when the full then is always just a Netflix away. But when I was seeing what would be playing on the Hitchcock-athon on AMC I decided to give "The Trouble with Harry" a shot on the DVR. I'm really glad I did. I was completely surprised by how much fun the movie was. I've already placed the full DVD release near the top of my queue for a deeper watch.
As usual "The Birds" was just great. It's strange just last week I was thinking that it was time for some
Tippi Hedren
AMC musta read my mind!By the way how great is Tippi? Your answer better have been "really effin!" Or something to that affect.
While looking over Tippi's IMDB page my head almost exploded. I looked down at the message board area (Always a TERRIBLE idea) and I found a post that mentioned Tippi Hedren looking a lot like Paris Hilton. What??? I mean What???
Ah that brings me to "Pretty Poison". What can I say? I just really dig this movie
I've mentioned it before
briefly. It didn't fit the mold of the day which was Hitchcock, but the movie has a twisted dark streak a mile long. Just the way I like em. Also
Tuesday Weld
. Need I say more? ...I didn't think so.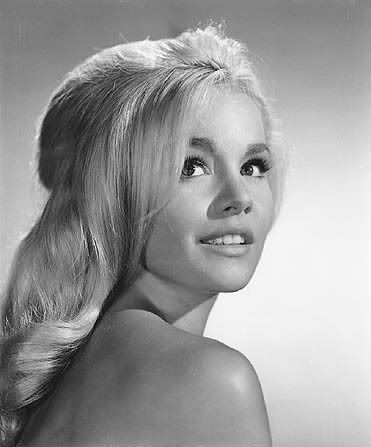 So, how was your Thanksgiving? Or if you are not in the States, how was your Thursday?
In closing I leave you with the quote of the day, taken from "Pretty Poison".
"I foolishly performed an abortion on a peach tree"